It goes on and on!!!
Still, we must move on and self-care is more important than ever!!!
That's why we do our utmost to create the safest possible environment in Amsterdam.
Zoals je waarschijnlijk al weet bevindt onze praktijk zich in een rustige buurt aan de rand van Amsterdam net naast de A10 waar je nog altijd kunt parkeren voor de deur.
Na binnenkomst komt je in misschien wel de schoonste lucht van Amsterdam. Lees hieronder hoe we dat voor elkaar krijgen.
Read ALL of this below.
Ik verzoek je bij binnenkomst je handen even met water en zeep in de keuken te wassen.
Kom alleen, zodat het altijd rustig is in de wachtkamer en de anderhalve meter gewaarborgd blijft.
Kom een kwartier voor aanvang van je afspraak, niet vroeger!!!
In the separate room where we take the pictures you take place behind a curtain and I take the pictures with the camera between the curtains.
WIL JIJ DE GARANTIE DAT JE VOLLEDIG ALLEEN BENT IN DE PRAKTIJK?? MAIL DAN EVEN NAAR [email protected] onderwerp " VIP afspraak"
Tijdens de corona maatregelen prik ik geen bloed maar is het wel mogelijk om de SO-CHECK te doen: De vernieuwde Oligo-Scan /Heet nu de "SO-check".
Deze meet:
* 21 minerals, trace elements
* 15 heavy metals
* 7 Vitamins including A, C, E, B6, B12, D and folic acid (folate B9)
You will then receive an extensive report by email.
Discussion of the test is possible via a follow-up orthomolecular appointment or telephone consultation.
Voor deze meting is het nodig om je BLOEDGROEP te kennen.
Do you have any tips that I haven't thought of yet? Let me know.
Your safety comes first.
Misschien wel de schoonste lucht van Amsterdam.
How do we do that?
In addition to the standard measures as recommended by the RIVM, we go one step further.
Nu het er steeds verder op lijkt dat het indeed is that the virus is spread by aerosols and that good ventilation is crucial in combating corona (University of Amsterdam), zorgen wij ervoor dat ons binnenklimaat bewaakt wordt.
Wij meten continue de luchtkwaliteit op de volgende waarden:
De luchtvochtigheid zodat deze boven de 45% is
Het gehalte koolmonoxide zodat wij weten wanneer wij moeten ventileren
Het gehalte fijnstof, vluchtige organische stoffen en stikstof dat vervolgens door een filter gaat.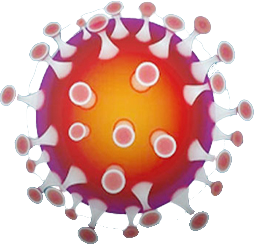 We measure the air quality and filter the air with a Dyson air purifier.
Our air purifier is capable of particulate matter and aerosols kleiner dan 2.5 micrometer (PM2.5) te meten en te verwijderen.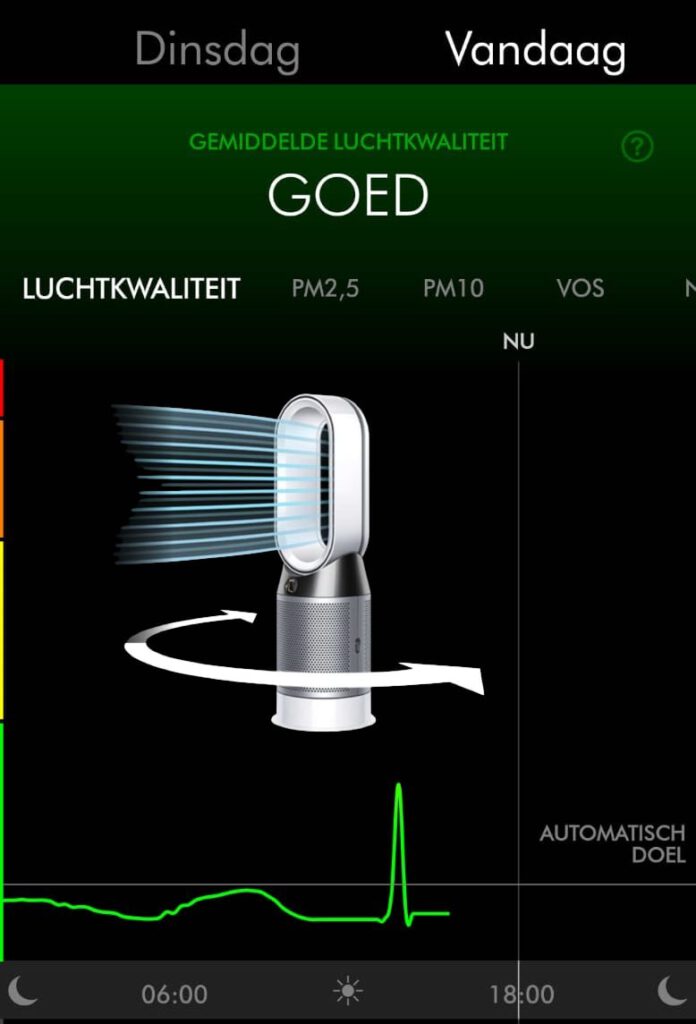 The Corona virus has a size of 0.125 micrometers, exactly the size that this filter filters excellently. See also the graph below from a NASA research to HEPA filters.
99.97% Effective against particles as large as the virus
No less than 99,97% of particles exactly the size of the virus will not pass through the filter.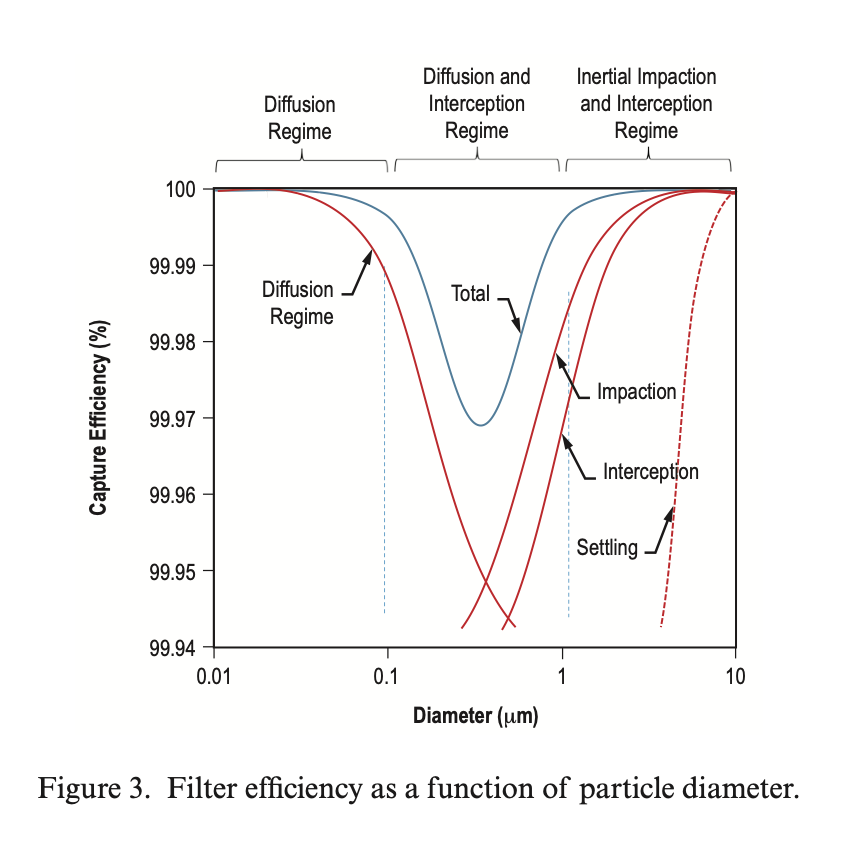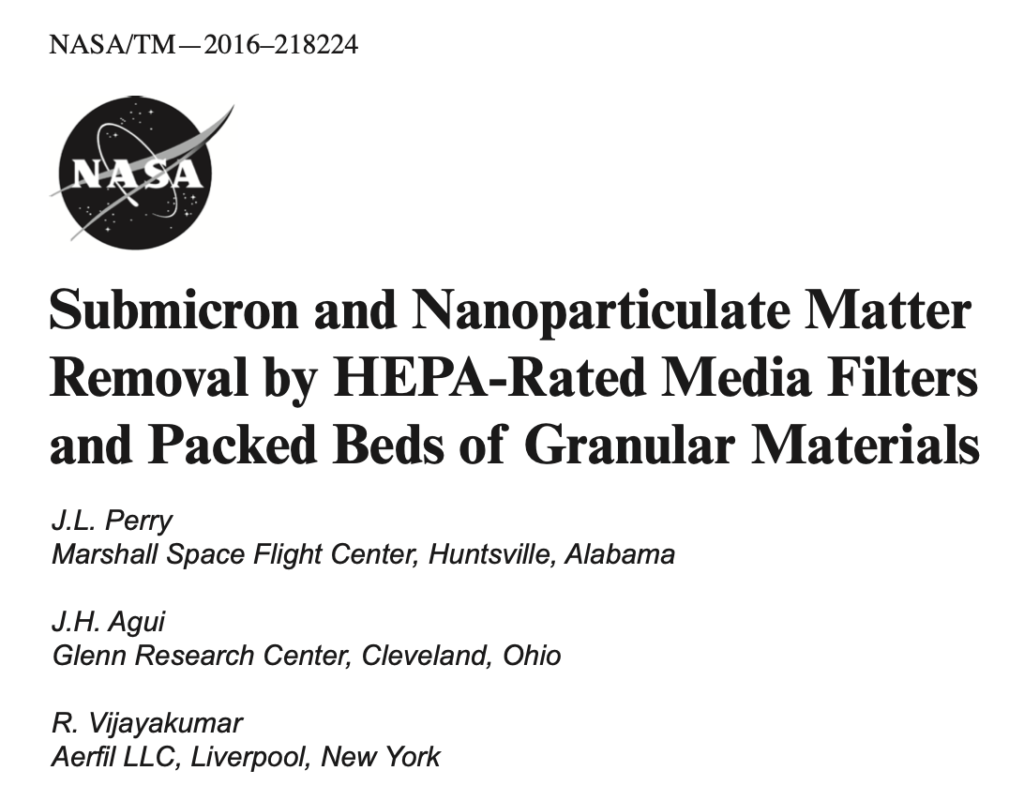 Does this mean that we now filter out all the virus particles and nothing more happens? Of course, the air containing the virus particle must first reach the filter. Time will tell. At least we are doing what we can!
Additional advantage: particulates and nitrogen from traffic are filtered out
Our convenient location right next to A10 ring road and, incidentally, Schiphol Airport also create quite a lot of fine dust and nitrogen in our neighbourhood on some days. In the short time that this filter has been installed, we can see exactly when it has been a busy evening rush hour. At those times, around five to six o'clock, the air quality first deteriorates rapidly, after which the filter automatically switches into a higher gear and the air quality improves.