The form has been sent!
For convenience, below is a short checklist and overview of the preparations:
What is a baseline? .
A baseline is a baseline measurement consisting of two scans taken 90 days apart. It is a starting point that can be used for further comparison.
In breast thermography, the baseline is a personal archive containing a thermal fingerprint of your body. A stable baseline means that no active thermal processes have been observed that could indicate tissue changes.
The 90-day period is important because that is the time it takes for cells to double. Hence, two appointments are needed to create a baseline.
It is true, however, that a stable baseline does not exclude encapsulated processes, calcium spatter, or slowly developing processes. Any change in the breast should be investigated further.
How should I prepare for a scan? .
To get the best results, you need to do and leave a few things that will ensure that your thermal image of your body is not affected by things that have nothing to do with your health.
Four days before the scan:
Do not exercise extensively. Avoid major exertion that may still cause muscle pain on the day of the appointment.
Do not go in the sun or tanning bed for a long time. In short, nothing that could affect the temperature of the body.
Do not spend long periods in the sun or on a sunbed.
The day before the scan:
Do not exercise the day before the scan.
Not getting physical therapy treatment.
On the day itself:
Do not drink caffeinated drinks (such as cola or redbull).
Do not use deodorant, cream, body lotion and talcum powder
Don't wear tight clothes, no bra.
Don't shave.
Bring something to put your hair up with.
Are you coming for a thermography of the head, a full body or half body? Please do not use any make-up or creams.
Starting three hours before the scan:
No hot drinks (such as coffee or tea).
No smoking.
Are you coming by car?
Do not turn on the seat heater.
Who reviews the scans and makes the reports? .
Our scans are assessed and reported by doctors who have completed an additional course in medical thermology in addition to their medical training.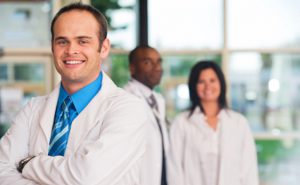 These doctors belong to the international network of the "American College of Clinical Thermology"
The scans we take are uploaded to the European servers of the interpretation service and then interpreted by the thermologists of the ACCT.