Privacy Statement
Thermography Amsterdam processes your personal data because you use our services and/or because you provide them to us yourself. We consider a careful handling of personal data of great importance. Personal data will therefore be carefully processed and protected by us. In this privacy statement we explain what personal data we collect and use and for what purpose.
In our processing, we adhere to the requirements of privacy legislation. This means, among other things, that:
We clearly state the purposes for which we process personal data. We do this through this privacy statement;
We limit our collection of personal information to only that which is necessary for legitimate purposes;
We will first ask you for express consent to process your personal data in cases where your consent is required;
We take appropriate security measures to protect your personal data and also require this of parties who process personal data on our behalf;
You can always contact us if you have questions about how we handle your personal data.
What data does Thermography Amsterdam have from me?
In order to be able to offer our website and services, we process personal data. The term personal data refers to information that identifies you as a person.
We primarily use the following information for the purposes stated in this privacy statement:
First and last name;
Address information;
Email address;
Phone number;
Login details;
Other personal data that you actively provide, for example through the website and/or during personal contact;
Data as described in the cookie policy.
Special and/or sensitive personal data that we process
We process as special and/or sensitive personal data:
Data about your health that you actively provide, for example through the website and/or during personal contact;
The thermographic photographs taken during your visit
The reports we receive back from the doctors about you.
Our website and/or service does not intend to collect information about website visitors who are under the age of 16. Unless they have permission from their parents or guardian. However, we cannot verify whether a visitor is over 16. We therefore advise parents to be involved in the online activities of their children in order to prevent any data being collected about them without parental permission. If you believe that we have collected personal information about a minor without such consent, please contact us at [email protected] and we will delete such information.
Why does Thermography Amsterdam need my data?
We do not collect or use your personal data for purposes other than those described in this privacy statement unless we have obtained your prior consent.
Use of our services
If you wish to make use of our services (as described on the homepage of the website) it is necessary to provide us with personal data. Only then can we provide you with these services.
Furthermore, we may use your information to improve, maintain and expand our services.
The website contains forms that you can use to make an appointment, request telephone contact, provide necessary background information to the thermologists and for the thermography and your consultation, leave a review or sign up for a newsletter.
The data you leave behind in this way will only be used with your permission and only for the purpose for which you provide this data.
How long will personal data be kept?
Personal data will not be kept longer than necessary for the realisation of the aforementioned purposes or as long as required by law.
Can I withdraw my permission?
If any processing is based on your consent, you are entitled (without retrospective effect) to withdraw it at any time. To do so, please contact us using the details below.
Will my data be passed on to third parties?
We only make if necessary Use of third parties in the performance of our services and activities.
Should these third parties have access to your data in the process, we will always take appropriate measures to ensure that your data is adequately protected and used only for the intended purpose.
Does Thermography Amsterdam ensure that my data is protected?
Thermography Amsterdam has taken appropriate technical and organizational measures to protect the personal data you provide from unauthorized use.
These measures include, but are not limited to:
Thermography Amsterdam ensures that its network connections are secure (SSL);
Staff and third parties are obliged to maintain confidentiality;
Access to personal data is limited to certain authorized persons;
Staff are trained around privacy;
Security software such as virus scanner and firewall;
The computers are protected with full disk encryption;
Strict password policy and two-factor login.
For more information about our security, please contact [email protected]
Does Thermography Amsterdam use cookies?
WhenThermography Amsterdam starts using Cookies we will inform you.
Does the website remember my login details?
It is possible but not mandatory to have these data memorized.
Can this privacy statement be changed?
We reserve the right to make changes to this privacy statement. It is recommended to consult this privacy declaration regularly, so that you are aware of these changes.
Does this statement also apply to websites I visit through you?
This privacy statement does not apply to third party websites that are linked to this website. We cannot guarantee that these third parties will handle your personal data in a reliable or safe manner. We advise you to read the privacy and cookie statements of those websites before using them.
What are my privacy rights?
Under the law, you have several privacy rights. If you wish to exercise these rights, please send us a request.
You can send us a request to:
To see your personal data;
Modify your personal data;
Delete your personal data;
Request a data export of your personal data (which you have provided to us yourself);
Requesting restriction of your personal data (with reasons);
Object to the processing of your personal data (substantiated).
Can I make a complaint about privacy?
Of course we will be happy to help you if you have any complaints about the processing of your personal data. Under the privacy legislation, you also have the right to submit a complaint to the Personal Data Authority against the processing of personal data. You can contact the Personal Data Authority for this purpose.
Contact details
If you have any questions about your privacy and our privacy and cookie statement, please contact us using the contact information below:
Thermography Amsterdam
Rijnsburgstraat 96
1059AZ Amsterdam
[email protected]
06-14115846
Complaints procedure
Do you have a comment or complaint? Discuss your dissatisfaction with us.
If you are dissatisfied, we appreciate it that you discuss this with us. If we are aware of your dissatisfaction, we can try to solve it for you.
Thermography Amsterdam attaches great importance to the quality of its services. If you are dissatisfied or have a suggestion for improvement, please let us know. Please pass on your complaint by email to [email protected] or by phone to 06-1411 5846.
If this is difficult for you or if you are unable to resolve the matter with us, you can discuss your complaint with an independent and impartial complaints officer.
The complaints officer will work with you to find a solution to your complaint or problem. The complaints officer may try to mediate the complaint. The complaints officer does not take sides and therefore has no opinion. Everything you tell the Complaints Officer is confidential. You can use the complaints form at the website of the care complaints portal.
contact: request a callback
Due to busyness I am sometimes difficult to reach.
If you would like to be called back, you can. Leave your number and a short description here. I aim to call back within three working days.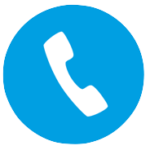 Thermography Amsterdam
KVK 73605344
NL10 INGB 0006 1962 97
VAT NL859598792B01
location Joure
menu
© 2019 Thermography Amsterdam | All rights reserved | [email protected]